Metal-Organic Frameworks (MOF)
for decontamination and filtration



Novel Methods

for cost-effective MOF Manufacturing
MOFs -
Metal-Organic Frameworks
MOFs, or metal-organic frameworks, consist of metal ions or clusters connected by organic molecules called linkers. They form a unique cage-like structure with empty spaces or pores. This allows MOFs to have a large surface area and high porosity, giving them unique properties and potential applications in various fields. The choice of metal ions and organic linkers used in the synthesis of MOFs can be tailored to achieve specific properties and functionalities. This tunability allows MOFs to be engineered for different applications, such as gas storage, separations, catalysis, drug delivery, sensing, and more. Because of this tunability, MOFs have gained significant attention in scientific research and industrial applications. However, large-scale production is challenging, limiting their availability in large quantities.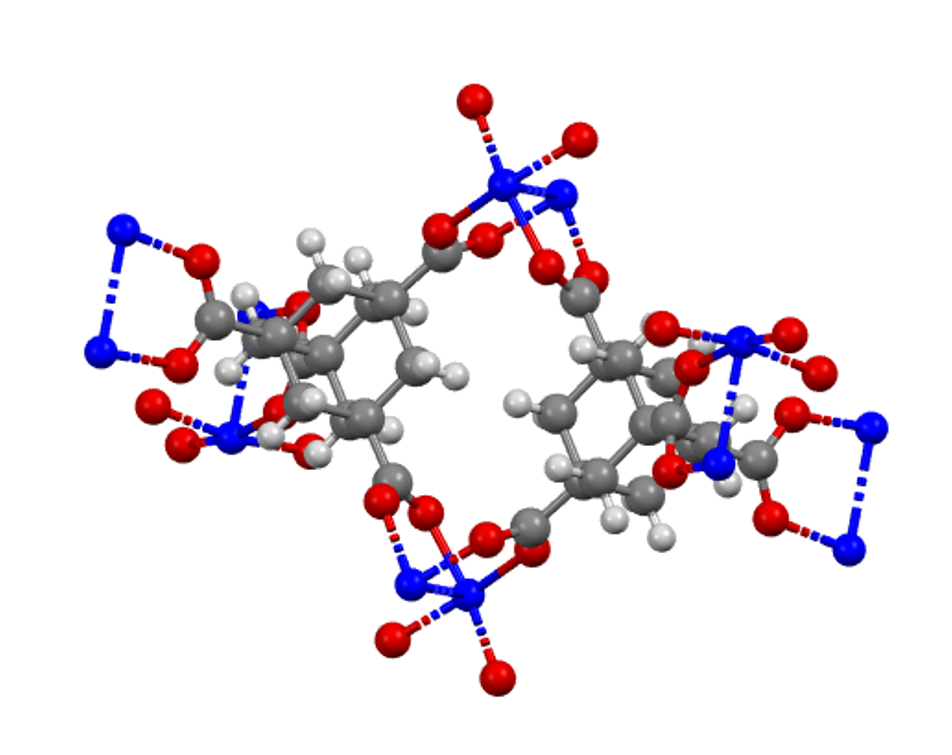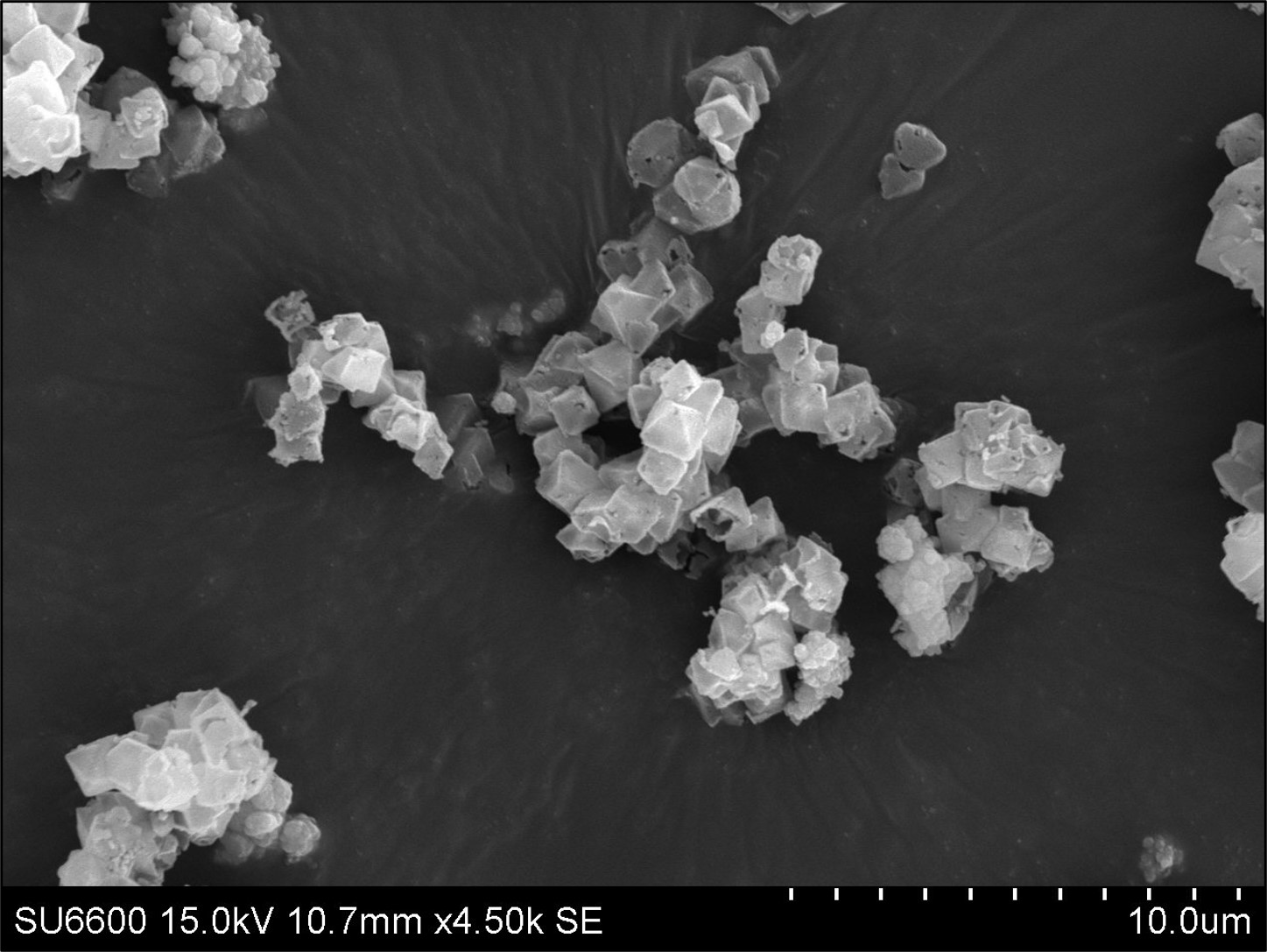 For more information or to explore collaboration opportunities, provide your contact information below and one of our team members will reach out.
Developing Adsorbent Materials with MOFs:
to protect soldiers from chemical warfare agents
Funded by the Department of Defense Joint Science and Technology Office for Chemical and Biological Defense on a 2-year Phase II program, Tetramer's MOF team is continuing the development of a novel adsorbent material used in protective suits for soldiers that encounter chemical, biological, radiological, and nuclear (CBRN) threats. Tetramer bead technology consists of metal-organic frameworks (MOFs) that are incorporated into garments to adsorb and degrade chemical warfare agents (CWAs) into non-toxic compounds on contact.
For warfighters facing the threat of chemical warfare agents, confidence in protective gear is critical. Heather Lange, Tetramer Research Scientist said, "Tetramer's material not only adsorbs the chemical threat but degrades it as well, significantly increasing efficacy of the suit to improve the physical safety and the psychological performance of the soldiers. This material has applications in protective suits as well as gloves, boots, and even gas masks."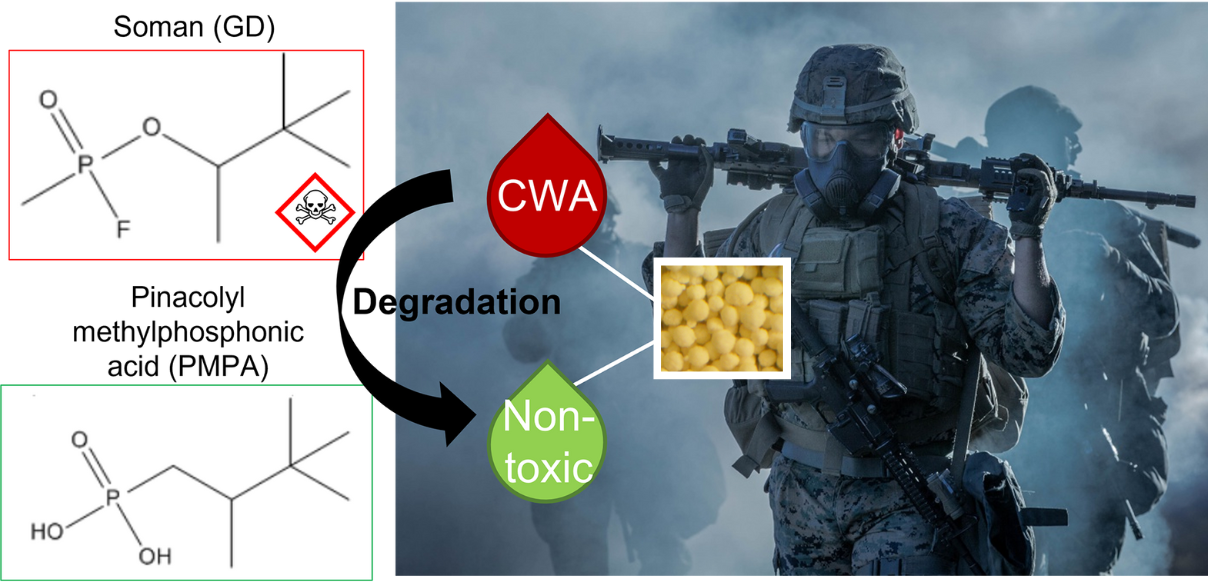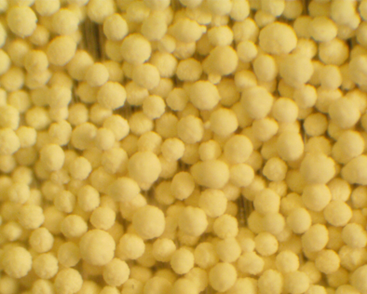 Using these beads in place of current materials is expected to better protect warfighters while also increasing breathability and comfort to enable extended use times and reduced logistical burden on forward operating units. Additionally, these materials are suitable for use in protective wear for civilian industrial applications such as HAZMAT suits.
Kappler Inc. is a small business headquartered in Guntersville, AL. We have been protecting Military Personnel, First Responders and Industrial Workers with chemically protective clothing since 1976. Additionally, we provide custom research and development for projects requiring chemical barriers, prototype services for product innovations, contract manufacturing for product scale-up, specialty, testing services, and product specific training. Kappler is a woman-owned small business (WOSB) and WE: are ISO 9001-2018 certified.
"Kappler Inc. is excited to collaborate with Tetramer on Phase II of their CBD-MOF Bead Project. We believe this emerging technology will offer improved performance for chemical protective apparel designed for military and law enforcement personnel. The opportunity to collaborate with Tetramer and benefit from their wealth of research and development allows Kappler to lead the chemical protective market in introduction of new protective technologies. Our goal is to perfect CBD-MOF beads during this project and bring this solution to end users."
M2DCON is dedicated to serving those who protect and serve others by providing innovative and proven decontamination and collective protection consumable products and equipment. Our team has multiple decades of experience in research, development and use of chemical/biological decontamination and related collective protection products. With more than 25 patents and extensive collaborative research with industry leaders and government laboratories, including U.S. Army CBC (formerly known as ECBC), U.S. Air Force AFRL, Dugway, etc., M2DCON has proven experience developing and manufacturing state-of-the-art decontamination equipment, chemistries and consumables to meet the most challenging requirements.
"M2DCON continues to search for advanced technologies and collaborative partnerships for chemical and biological decontamination. We are proud to join forces with Tetramer in our endeavor to protect and serve those who protect and serve others. It is more than just the products. It is understanding the mission requirements and then providing the best solutions for the job. Tetramer's technical expertise and ingenuity in finding unique answers to challenging questions and then translating them into new capabilities is impressive. Through our relationship, M2DCON and Tetramer are strategically aligned to develop innovative technologies and enhance existing products to meet current and emerging threats."
Developing MOF Manufacturing Methods:
for cost-effective and continuous production of MOFs
Working under a Department of Energy Phase I award, Tetramer developed a method for the cost-effective syntheses of MOF structures suitable for use in a variety of applications, including nuclear waste separations activities. The Tetramer MOF manufacturing process developed in this program has achieved exceptional results including: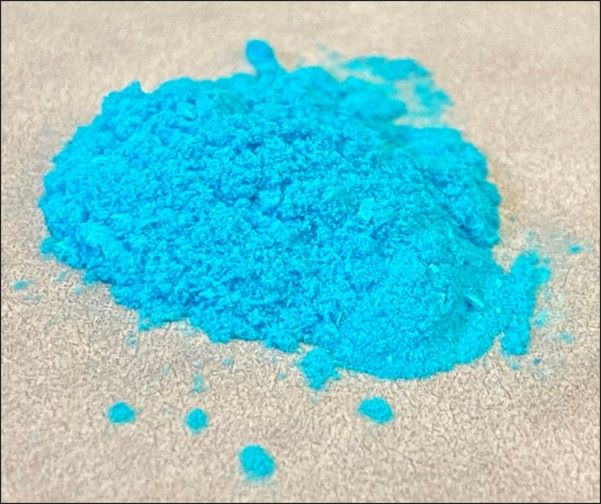 Phase I: METAL-ORGANIC FRAMEWORK MANUFACTURING TECHNOLOGY – DOE Phase I SBIR: DE-SC0022740 Topic(Subtopic): 38(a) 
Collaborators for Further Development of MOF Manufacturing Technology
Building on the above successes in Phase I efforts, Tetramer is interested in collaborations to continue the development and optimization of the MOF manufacturing process. 
Developing Filtration Materials with MOFs:
for selective capture of contaminants and/or valuable metal ions from water
Funded by a Department of Energy Phase II award, Tetramer is working on the development and commercialization of a filtration material that can remove heavy metal toxins from industrial waste streams before they are released into the environment.
As the use of electronics and other technologies that rely on heavy metals has increased, more heavy metal contaminants make their way into our environment. Even in small amounts, contaminants such as lead, mercury, cadmium, arsenic, and chromium can be dangerous to both aquatic life and humans. Current water treatment methods are not selective for these specific dangerous metals, lack operational efficiency, and require frequent replacement when they become overloaded. To overcome these issues, the Tetramer team is working under DOE Phase II funding to develop new tailorable materials that can selectively adsorb and remove toxic heavy metal ions from water.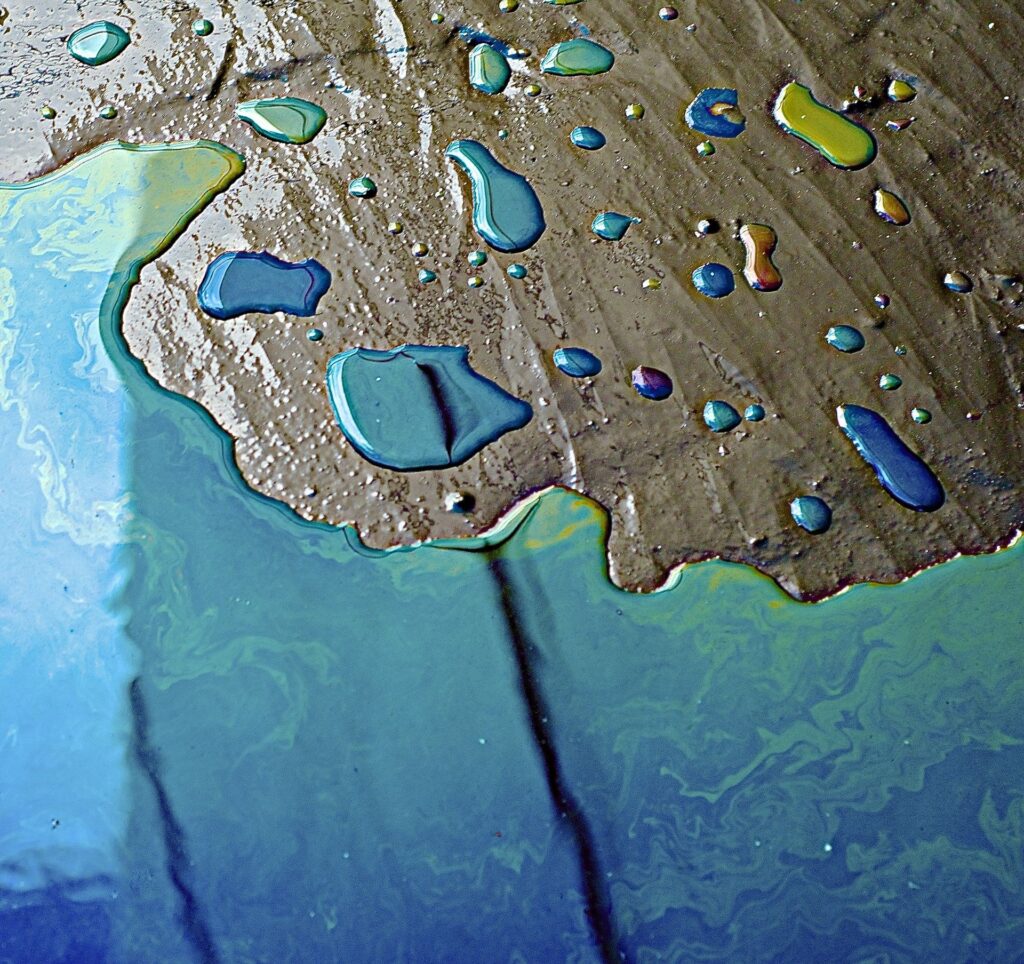 "Removing contaminants from drinking water is a major problem worldwide. Tetramer's efforts to produce filter media that are selective to heavy metals will add one more tool for producing clean water and can aid in improving clean water access to millions of people," said Tetramer CEO, Jeff DiMaio.
Novel Hybrid Porous Materials for the Selective Capture of Contaminants and/or Valuable Metal Ions from Water

Department of Energy: https://science.osti.gov/sbir/Awards (This award is found under2022 Phase II, Release I Awards)
MOF Collaborations Welcome
Tetramer is open to partnership opportunities with other groups to advance the development of our ongoing programs.
In addition, materials not yet ready for full-scale production may be available in research quantities under Non Disclosure Agreements (NDA) and/or Materials Transfer Agreements (MTA).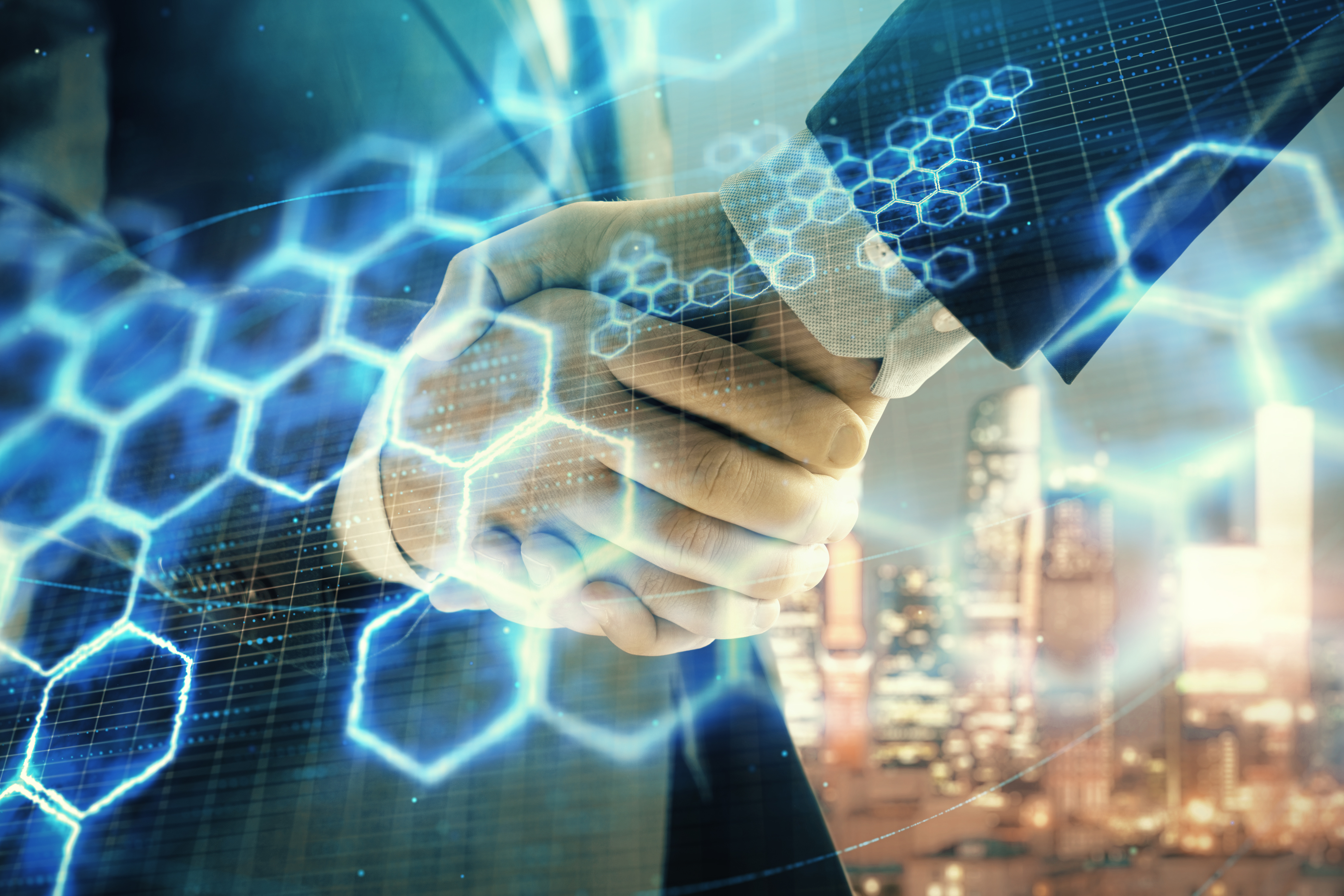 For more information about
Tetramer's Research capabilities and technology portfolio