Creating Value at Every
Stage of Innovation
Located near Clemson, SC, Tetramer is an advanced materials company dedicated to the development of market-driven materials and transitioning those materials from the lab to the market or battlefield. With extensive R&D and manufacturing capabilities, Tetramer serves as both a research partner and a supplier of proprietary custom materials. We also provide analytical services to support manufacturers in solving their materials-related challenges.
Our team includes scientists and engineers with backgrounds in organic, physical, polymer, and analytical chemistry, ceramic engineering, materials science, and chemical engineering. With expertise in materials design, synthesis, analytical characterization, and scale-up, we provide customized support to our partners across every stage of innovation from molecule to manufacturing. Our team of Molecular Architects™ provides custom materials development to industrial customers, those in the defense and energy sectors, and new ventures
Tetramer has the team and infrastructure in place to support materials development and commercialization across all stages of the development lifecycle. We come alongside our customers to develop and transition new applied materials to the market through a fundamental understanding of chemistry and business.
"Tetramer is a company where technology finds the scientists, engineers, and entrepreneurs to allow its transition to market and  where people find the tools and opportunities to fulfill their own potential." — Jeff DiMaio, CEO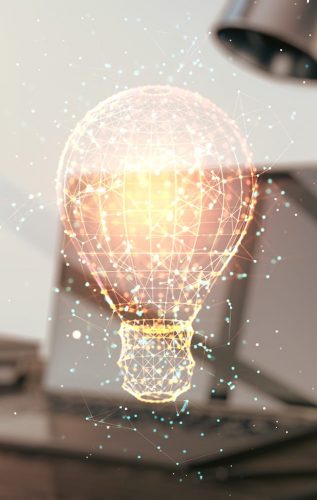 Our commitment to the technology
Each member of the Tetramer Team has a deep desire to see new materials make it into the market and benefit the consumer. A new material that languishes in the lab is a failure. This belief has driven us to this work and gives us great joy in aiding our industrial and government partners.
Our commitment to our people and their growth as scientists, engineers, and entrepreneurs
We provide both the physical and technical infrastructure (the building, the lab space, the hoods, the supplies and the analytical capabilities) and the operational infrastructure (finance, IT, safety, professional development) to allow our team to focus on transitioning technologies from the lab to the market. Tetramer is a place where scientists are themselves their only limitation.
First created by our team in 2008, these are our guiding principles
Learn how
Tetramer can support your business