Tetramer proudly sponsored the 16th Annual Materials and Optics Symposium at Clemson University on Thursday, March 16th.
The Student Chapters of MRS and Optica put together a wonderful event including a keynote presentation along with the undergraduate and graduate student poster competition.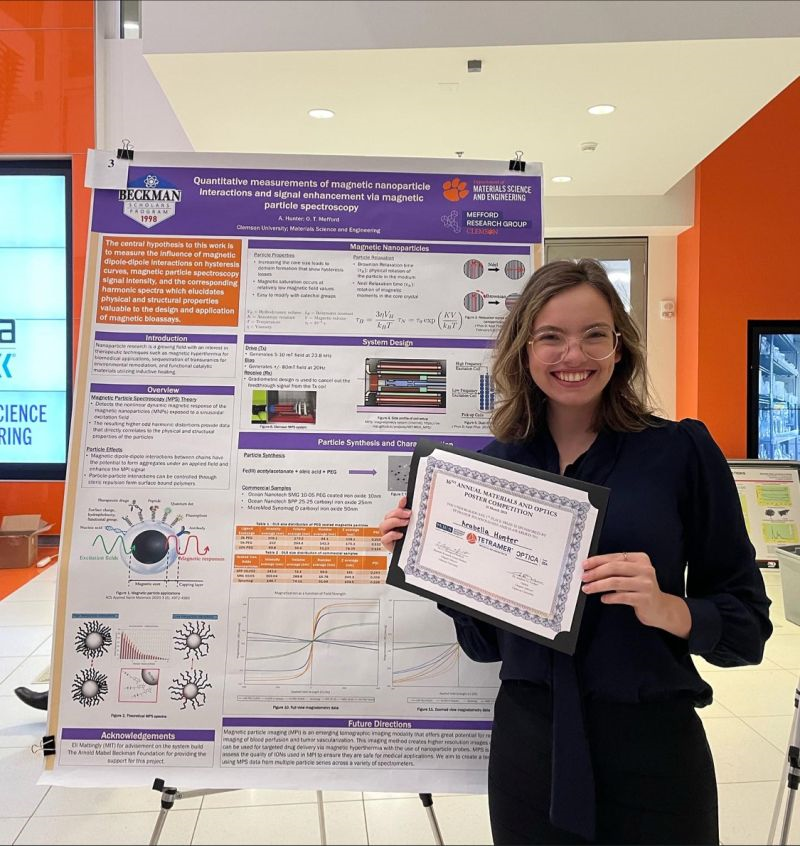 Jeff DiMaio, Tetramer CEO, had the honor of presenting the 1st place Undergraduate award to Arabella Hunter from the Department of Materials Science and Engineering for her project entitled, "Quantitative Measurements of Magnetic Nanoparticle Interactions via Magnetic Particle Spectroscopy."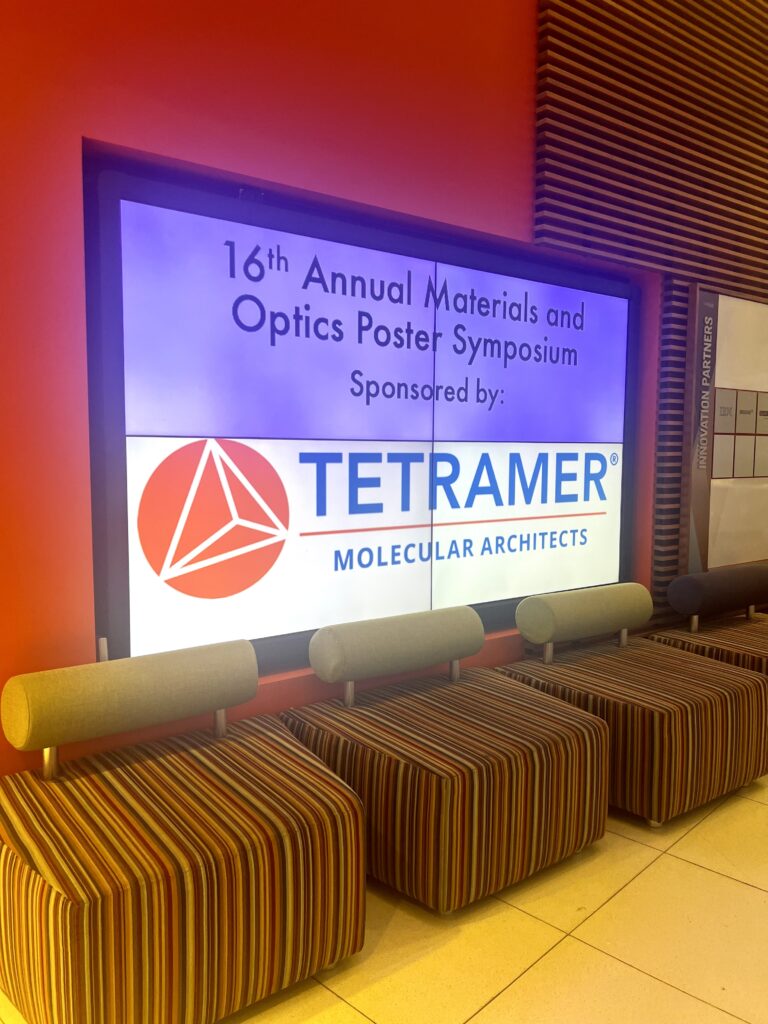 In addition, Dr. Monika Mujkic and Dr. Bogdan Zdyrko served as judges. Dr. Mujkic said, "I was impressed by the level of innovation, creativity, and depth of knowledge displayed by the students. It is evident that they have put in hours of hard work to produce such outstanding research. I was proud to serve as a judge and I'm confident that these young scientists will make significant contributions to their fields in the future."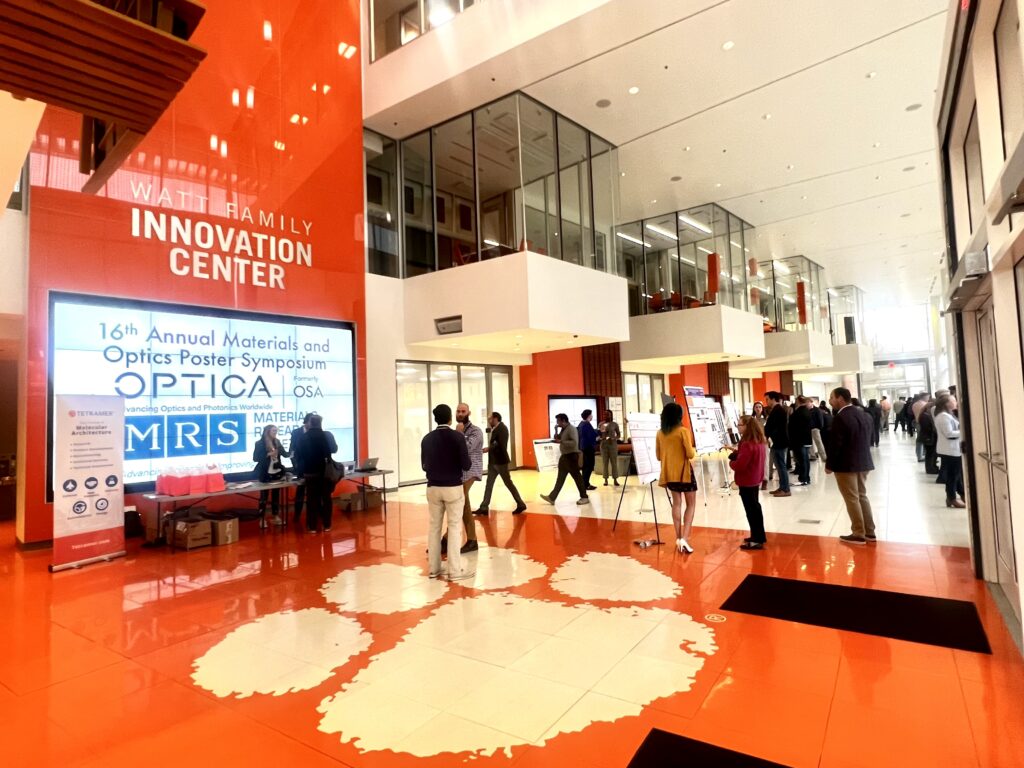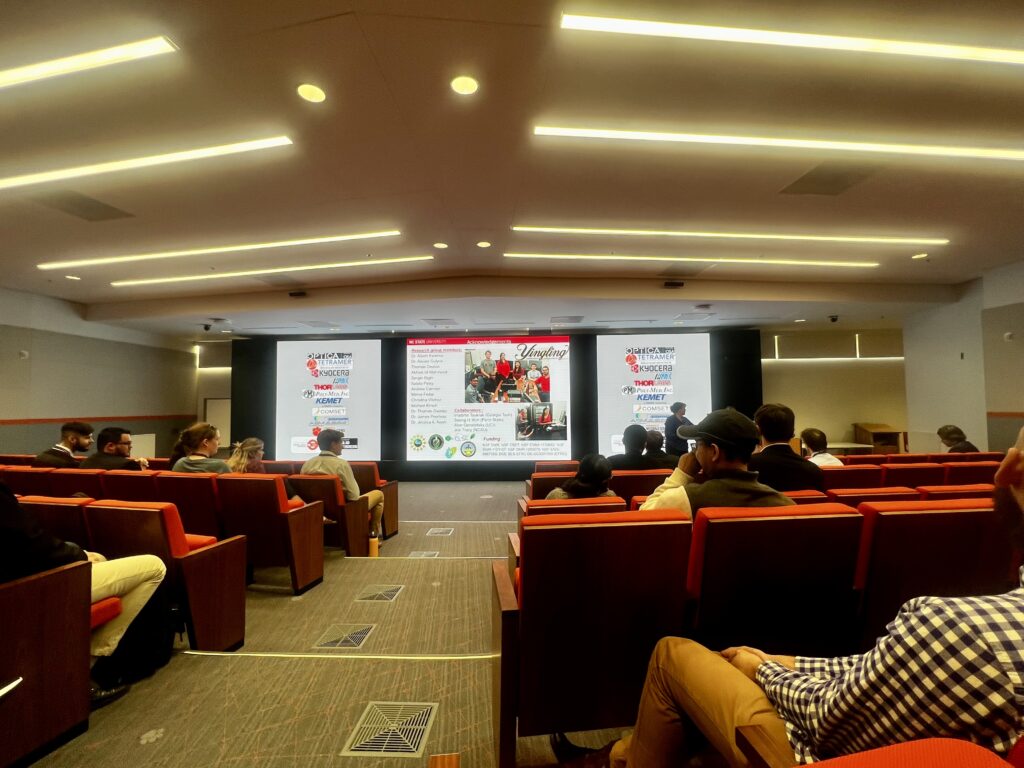 Our team also greatly enjoyed keynote speaker Professor Yaroslava Yingling's presentation, "In Silico Predictions of Optical Properties and Soft Nanomaterials." Kobe Steel Distinguished Professor Yaroslava Yingling is the Associate Department Head for Scholarship and Education, University Faculty Fellow, and Director of Undergraduate Programs at NC State University. Dr. Yingling focuses her research on the development of materials informatics, advanced computational models, and novel multiscale molecular modeling approaches for investigations of properties and processes in composite, soft and biological materials.