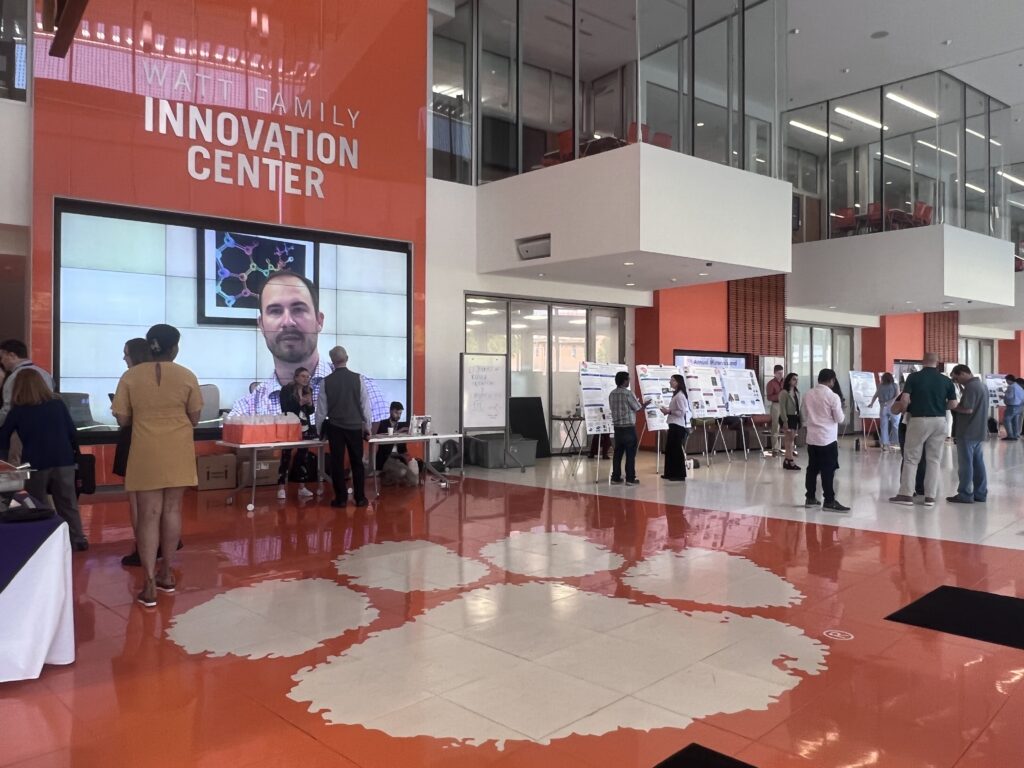 Being just a couple of miles down the road from Clemson University, our team is grateful to have the opportunity to engage with some incredibly talented students. This event was no exception as both Graduate and Undergraduate researchers from the Clemson Department of Materials Science and Engineering and other invited universities presented their work at the 15th Annual Materials Research Society (MRS) and Optical (OSA) Poster Competition at the Watt Family Innovation Center on April 28th.
Tetramer was proud to sponsor the event and provide the Undergraduate 1st prize presented by our VP of R&D, Adam Haldeman. Two of our scientists, Dr. Monika Mujkic and Dr. Bogdan Zdyrko, also served as contest judges interviewing students and rating their research for the competition.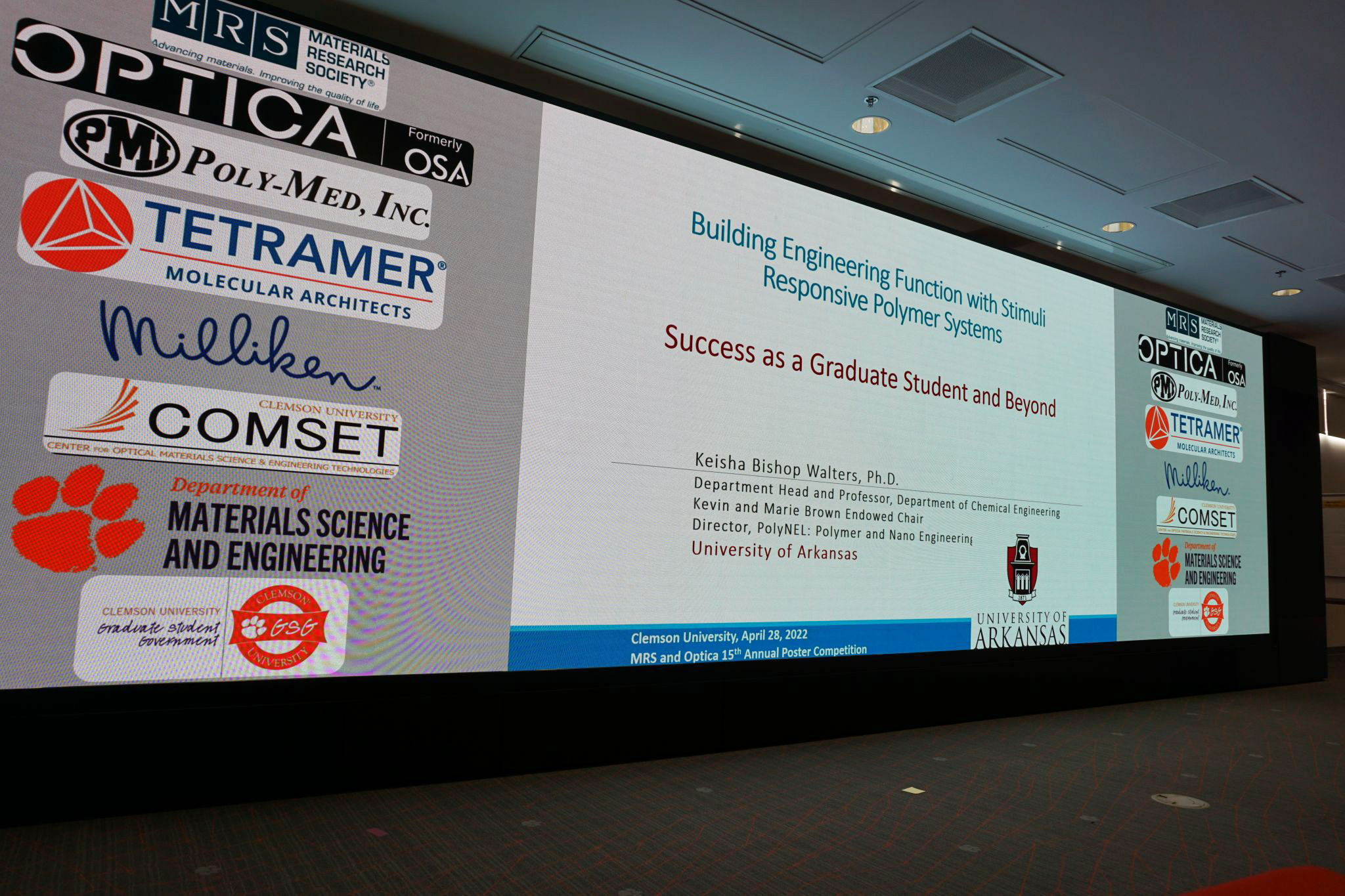 Congratulations to the contest winners!